TRANSITION MANAGEMENT COMPANY
Specialized in Operational Financial Management & Transition Management, Objectif CASH brings you solutions in complex or exceptional situations in the life of your groups and companies. We have been working with shareholders and top management teams for more than 15 years to strengthen Operational Management teams and accelerate the success of your business transformation projects. To date, we have carried out more than 550 missions in more than 40 countries.
decision makers in our network
OUR MISSION STATEMENT
Propose and implement immediately
operational solutions
of Transition Management
specialized in finance
for the success of your business transformation projects.
OUR STRONG POINTS
TEAM
Never a transition manager or an operational finance director on his own
AT LEAST ALWAYS TWO MANAGERS INVOLVED
Always a pair or a team of Managers in the field
CONTROL
In order to meet high level of expectations of our clients we control ourselves
the good execution of the mission on the ground
QUALITY CHARTER
All our managers and financial directors have signed up to the quality charter of Objectif CASH
OUR COMMITMENTS
For over 15 years, Objectif CASH has been working with you! Always respective international groups and Private Equity Funds standards and deadlines.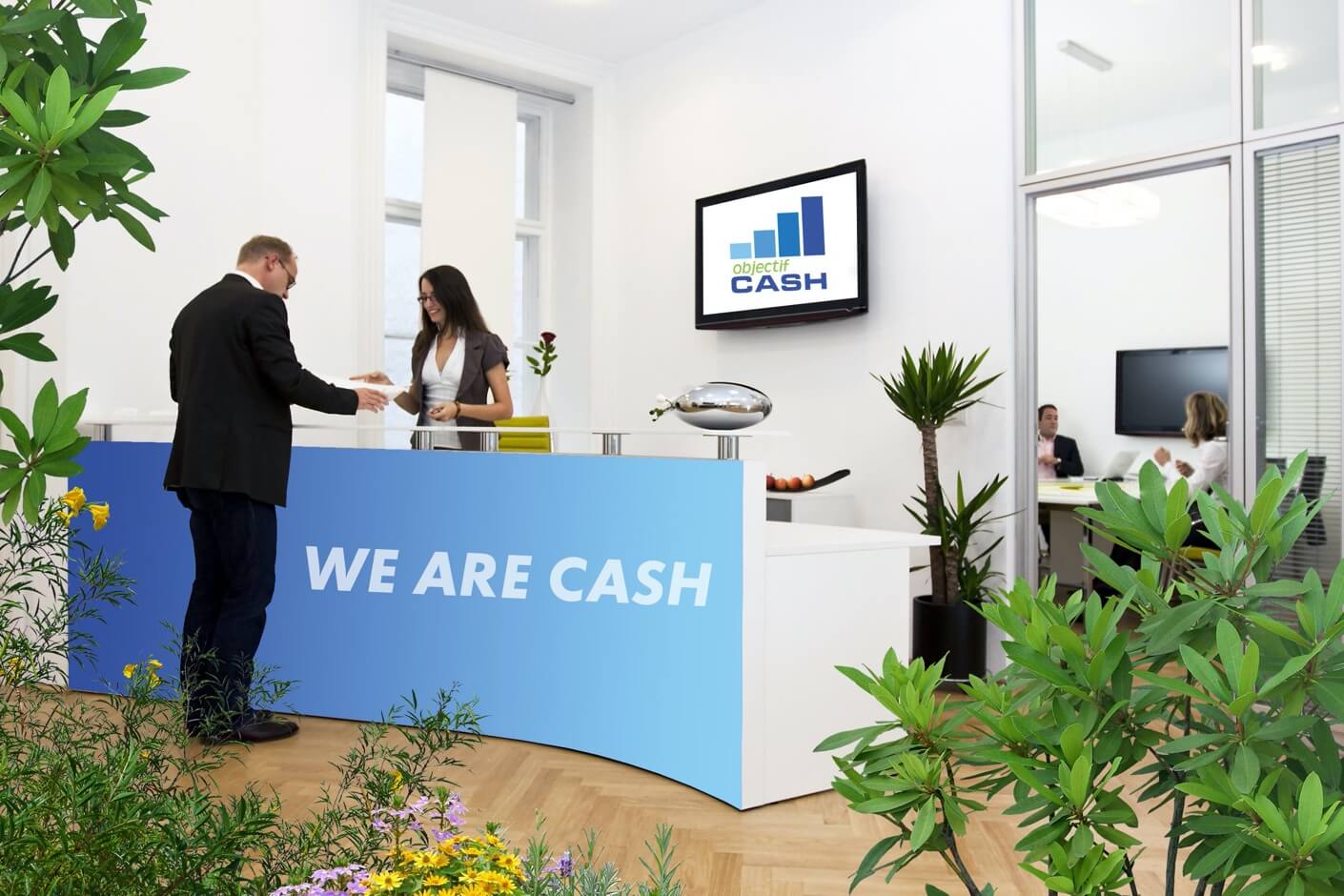 MEETINGS DEADLINES
We take the time to fully understand our clients requirements: their challenges, the situation on the ground, strengths and weaknesses of the organization. We validate with our clients the different targets and identify opportunities for action upstream.
Our commitment: Thanks to our permanent team, 90% of solutions are found within 48 hours.
UNDERSTANDING CLIENTS CONSTRAINTS
Our clients all have constraints: deadlines, budgets, geographic location, complicated managerial organizations, local team losing confidence, stress or distrust, ERP / information systems that are not up and running…
Our commitment: Always to adapt our action plan and to team up with our client.
TEAM SPIRIT
Our missions last on average 4 to 6 months in Financial Management and 9 to 12 months in General Management. The objective is always to make a subsidiary or a service fully operational on new tasks or new ways of working.
Our commitment: To work together with the client teams with the aim of passing on the reins to them once the milestone has been reached.
THE GUARANTEE OF EXECUTION OF THE ASSIGNMENT
We do oversee on a regular basis the performance of our management teams ourselves. We make regular progress points with our managers and with the client in order to adjust (if necessary) the operational system to the expected objectives.
Our commitment: The guarantee of the execution of the assignment alongside the internal client teams.
OUR POSITIONING VIS A VIS OTHER ACTORS
OPERATIONAL MANAGEMENT
(Business Specialist)
NO SUPERVISION
of missions
SUPERVISION
OF MISSIONS
by professionals
GENERALIST
(All trades, all functions, all projects)
FREELANCE PLATFORMS / WEBSITES
SELF EMPLOYED CONSULTANTS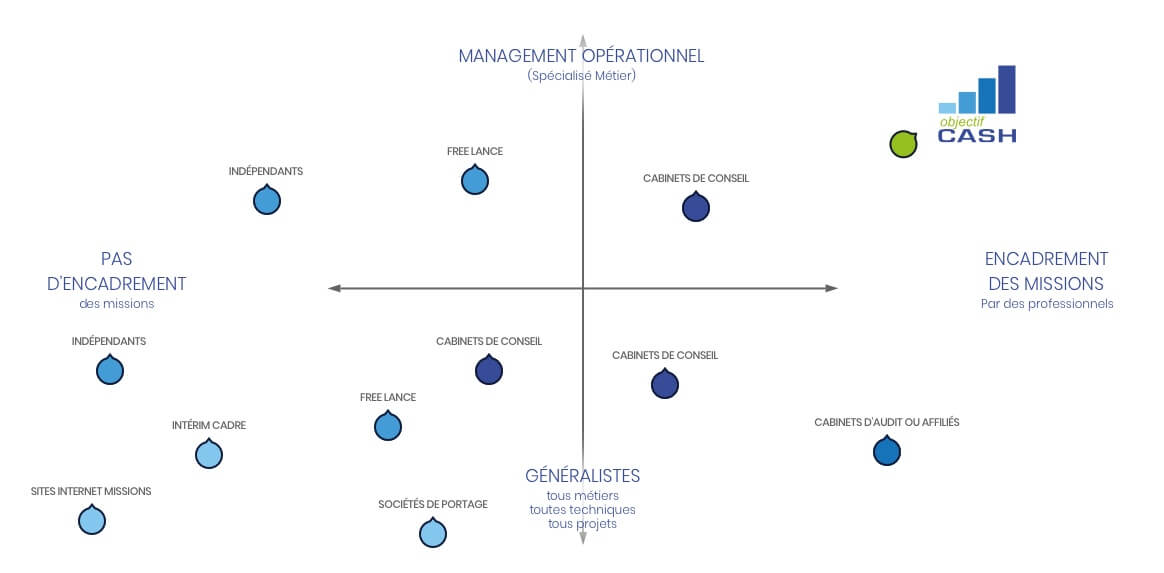 THE WORLD IS CHANGING
The world is changing… your companies are changing, taking up challenges, progressing… Your companies are facing new contexts, new challenges, new opportunities… Our team of transition managers will support you in the implementation of your transformation projects to strengthen your internal teams and reach new milestones. Chief Executive Officers, Finance Directors, Private Equity Investors take action with Objectif CASH!
Quality Charter
OUR QUALITY CHARTER MEETS THE STANDARDS AND REQUIREMENTS OF CLIENTS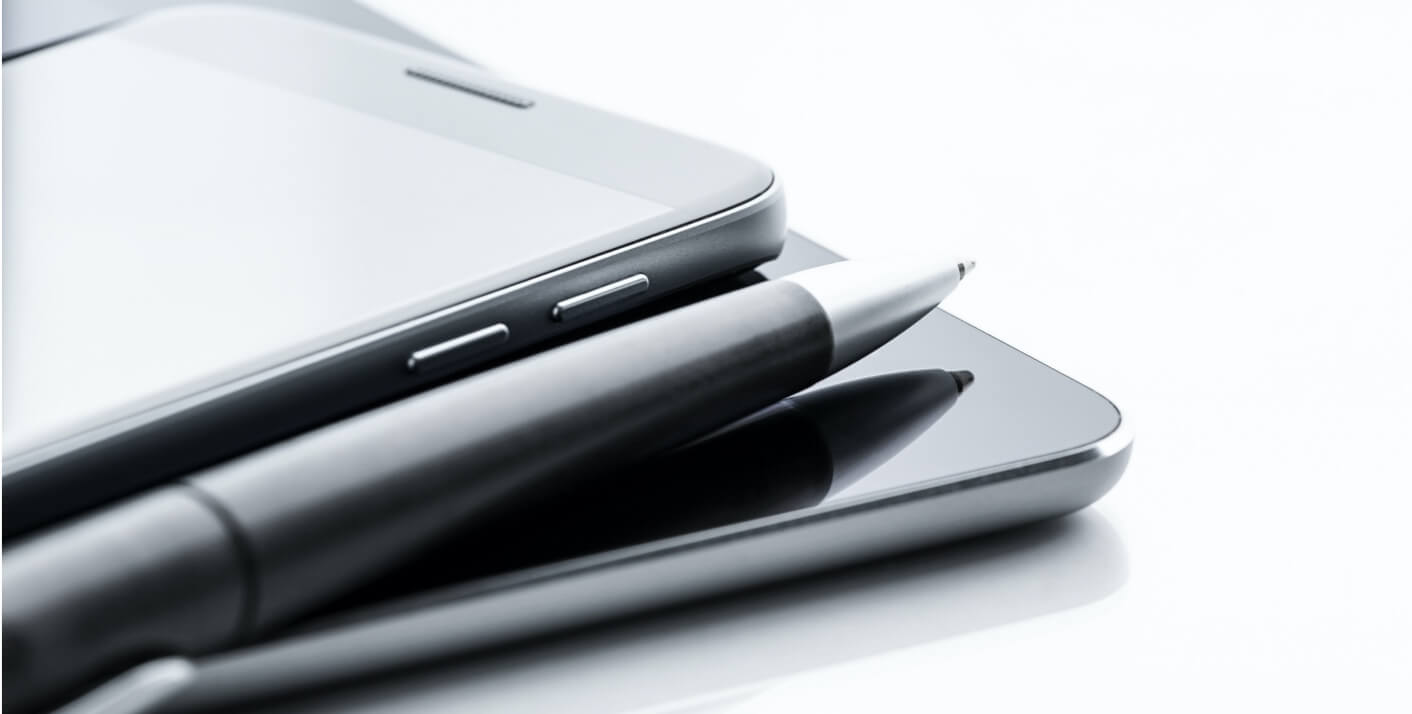 By signing and agreeing to the Quality Charter, our transition managers agree to respect our standards:

Very strict rules regarding discretion and confidentiality;
Ethics, professional code of conduct, independence and prevention of conflicts of interest;
Rules of behavior during missions (respect for people, 100% availability to complete the mission, integrity and honesty, etc.);
At least two managers involved in the field work (monitoring and supervision of missions in a standardized process, minimum contact rule every 48 hours)...
DO YOU WANT TO CONTACT US?